Do you encounter difficulties maintaining focus throughout the day, unwinding in the evening, or engaging in social activities with friends on the weekends? If this resonates with you, rest assured that you are not alone in facing these challenges. 
Instead of enduring yet another mundane evening at home, why not indulge in a distinctive and rejuvenating encounter with cannabis-infused chocolates?
Weed chocolates offer a tasty way to enhance leisure time. With their strong yet subtly sweet flavour, marijuana-infused chocolate can provide an ideal mood enhancer for any social gathering. Read on to learn more about how cannabis confections can be used to add sparkle and savor life's most memorable moments.
Ganja Oatmeal Chocolate Chip Cookie – 1 x 15mg THC
The Ganja Cookies excel as the epitome of excellence among medical edible products available in the market. Skilled artisans craft these cookies with utmost care, creating a delectable treat that proudly showcases the finest Belgian Chocolate sourced from Callebaut. They meticulously infuse each cookie with precisely 15mg of Pure food-grade cannabis oil.
The deliberate reintroduction of the essential Terpenes commonly found in Cannabis flowers is what sets these cookies apart. This infusion enhances the entourage effect that results to a well-rounded euphoric experience that is completely free from any lingering after effects.
Potluck – Matcha White Chocolate 300mg THC
The exquisite Matcha White Chocolate bar stands as an unparalleled indulgence for those who derive comfort and delight from the unrivaled allure of classic confections. With a harmonious fusion of matcha and white chocolate, Potluck – Matcha White Chocolate 300mg THC transcends mere edibles, serving as an emblematic embodiment of refined taste and culinary artistry. Each bar is infused with 300mg of THC, skillfully divided into twelve carefully crafted pieces, with each piece offering an enticing 25mg dose.
Potluck – Salted Dark Chocolate 300mg THC
Experience the delightful Potluck indulgence with our Salted Dark Chocolate bar, infused with 300mg THC. This exquisite treat is designed for those who appreciate the timeless charm of classic desserts, offering a harmonious blend of rich, dark chocolate and a subtle hint of salt. Potluck – Salted Dark Chocolate 300mg THC provides a satisfying 25mg dose, this bar promises dessert enthusiasts a truly blissful journey into a realm of elevated flavors. 
Marijuana-infused Chocolates Available and Their Benefits
Chocolate edible treats offer a wider range of potential health benefits than smoking marijuana, as they can activate and modulate parts of the endocannabinoid system that are not as easily accessible with smoking. 
An experimental study proves one such benefit is the analgesic effects experienced by individuals suffering from chronic pain. 

Edibles provide an efficient method for delivering antioxidants and important minerals, vitamins and phytonutrients to those struggling to digest these substances. 

While more research still needs to be conducted on the subject,

preliminary research

suggests that allowing cannabinoids to interact more deeply with the body via systemic absorption may result in even stronger therapeutic effects than compared to smoking cannabis.
How to Consume Weed Chocolate
For many years, cannabis-infused chocolate has been a tasty and discreet way to partake in your favourite herb. Unlike vaping or smoking, consuming weed chocolate does not produce any unpleasant odours or risks to your respiratory system without sacrificing the desired effects of the THC. 
Considering a few points is essential to ensure that you enjoy your marijuana chocolate experience. 
Research the edible product and know what sort of THC levels those products contain – generally, they range from 10 mg all the way up to 1,500 mg. 

If this is your first time-consuming cannabis chocolate, it's recommended that you start with a low dose and waits 45 minutes before taking an additional serving if needed. 

Pay attention to how you feel one hour after consumption and ensure no extreme symptoms appear, as everyone reacts differently. 

Plan ahead as, due to the nature of edibles, the results can last anywhere from 4-6 hours and usually takes about 2 hours for onset.
How to Find Safe and Quality Weed Chocolate Products 
Finding quality and safe weed chocolate products is important in responsible cannabis consumption. Many synthetic additives and chemicals can be added to cannabis-infused treats.
Only purchase items from trustworthy and reliable sources. 

Read product reviews, inquire about testing results, and ask about production methods. 

Look for certifications such as certifications of Good Manufacturing Practices (GMP) or fair trade certifications, which demonstrate that the product has been produced under proper safety and quality procedures. 

Look for clear labelling for potency and ingredients 

Ask trusted individuals in your local community for advice on good brands.
Cannabis-infused Edibles | Cannabis Den
Cannabis-infused edibles are becoming increasingly popular due to their convenience, discreetness, and delicious taste. At Cannabis Den, you can expect to find a wide range of chocolates, gummies, hard candies, teas, cookies and brownies, all craftily infused with cannabis. 
Marijuana-infused edibles not only provide relief but have also proven to be beneficial in treating certain medical conditions as well. Research suggests that unlike smoking marijuana, ingesting cannabis can facilitate more effective absorption of the active ingredients in the plant. This makes the effects last longer and creates a more balanced experience. 
Have an Enjoyable Experience with Weed Chocolate at Cannabis Den!
Cannabis Den is the ultimate destination for cannabis enthusiasts looking to experience the potential of more weed products than the traditional flower. 
At Cannabis Den, you can discover an array of more concentrated cannabis variations, such as edibles, tinctures and topicals. They provide all your essential accessories, too, so that you can enjoy a more advanced smoking experience. 
And among them is weed chocolate which comes in various flavours and textures. So, have an enjoyable time at Cannabis Den by discovering what more weed products offer!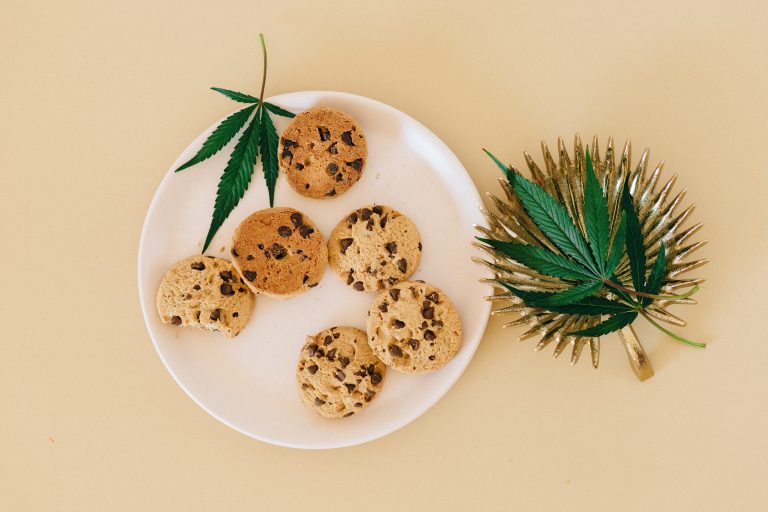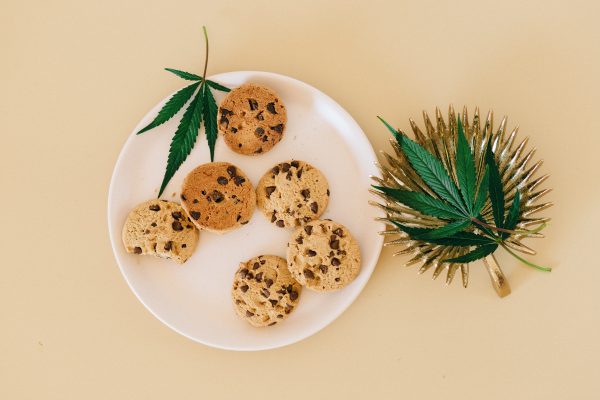 Bottomline
Weed chocolate can be a fun way to share with friends and families. Not only does it provide a great-tasting treat, but it also helps you relax with your loved ones. Whether you're looking for something new to try with your partner or want to add excitement to a group gathering, weed chocolate is a perfect choice. 
Plus, so many different types are available that everyone will find something they like. So go ahead and give this delicious edible cannabis product a chance – you won't regret it.