About Bubba Kush

 
Bubba Kush is a classified Indica-dominant hybrid strain that enjoys wide popularity. Its THC content is around 15-27%, making it a potent and above-average strain regarding THC level. Though the origin of Bubba Kush is not 100% known, this strain is believed to have OG Kush as one of its parent plants.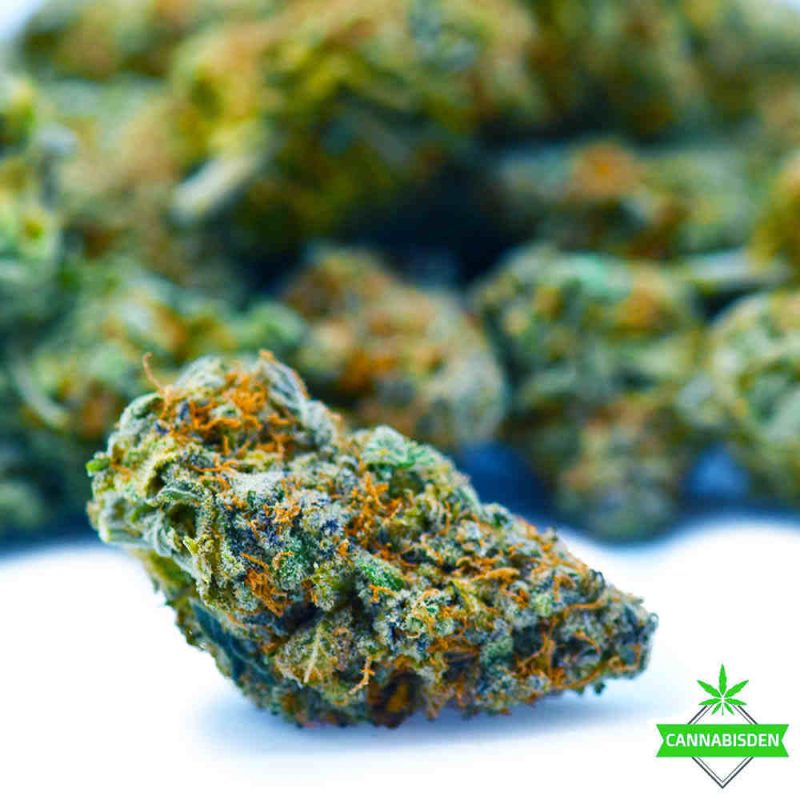 Aroma, Flavor, and Appearance of Bubba Kush 
Aroma

 
The aroma of this strain is one of those unique scents you'll never forget. It often borders on an acrid ammonia smell, but always emits deep, earthy notes. It possesses a sweet, pungent, and grounding aroma, often reminding consumers subtly of chocolate and coffee. When burnt, Bubba Kush smells more hashy and spicy, as expected of a Kush, with smoke that is fairly harsh and cough-inducing. Notably, this is one strain whose purple flowers do not result in a grape-like taste: the pigments that determine Bubba Kush's color do not affect flavor. 
Flavor

 
The taste is mostly dank, with some sweetness and a peppery kick in the exhale. Its flavor is hashish, earthy, and nutty in taste, yet with a sweet side that all ties together to send your taste bud on a whirlwind ride of pleasure. 
Appearance
Bubba Kush has small to medium-sized buds that have the dense bud structure of Indica varieties. Its leaves are dark green and can sometimes show shades of purple. This is a very resinous strain — a coating of white trichomes covers the colorful leaves and is even visible on the inside when buds are broken open.
Effects

 
Unlike other Indica-heavy strains, Bubba Kush's high begins with a warped, disoriented sensation in the head. This fogginess, however, gives way to a more expected body melt that intensifies as the high wears off. Furthermore, it keeps the mind clear and concentrated. In fact, this strain is not thought-provoking and rarely makes its consumer more creative or introspective. Instead, it hits harder on the body and the emotions of the consumer. Also, as you consume more of this strain, you'll become sleepy, giggly, happy, and even hungrier. Timing your smoke sesh right with your body clock, getting all this relaxation and tiredness will be totally fine. 
Medical Benefits of Bubba Kush

 
Mental disorders like stress, anxiety, depression, or paranoia can gain ample relief with this strain. In fact, consuming a balanced and "just-right" quantity is ideal when dealing with mental disorders. Thus, overdoing it can lead to a worsening in symptoms. Additionally, it is the best selection for those who need support dealing with the side effects of treatments for serious illnesses such as cancer and HIV/AIDs. Indeed, this potent Indica is astounding at alleviating the relief of pain, nausea, or other symptoms that are often tied to these serious illnesses.