Wedding Crasher Overview
Wedding Crasher implies a state of heady euphorias. It is a Sativa hybrid-dominant strain that is a cross of the classic Wedding Cake and Purple Punch strains. These combinations give it its unique amalgam flavor of fruity grapiness and vanilla cake. Though the intensity varies from plant to plant, this strain has an average THC content of around 13-17%.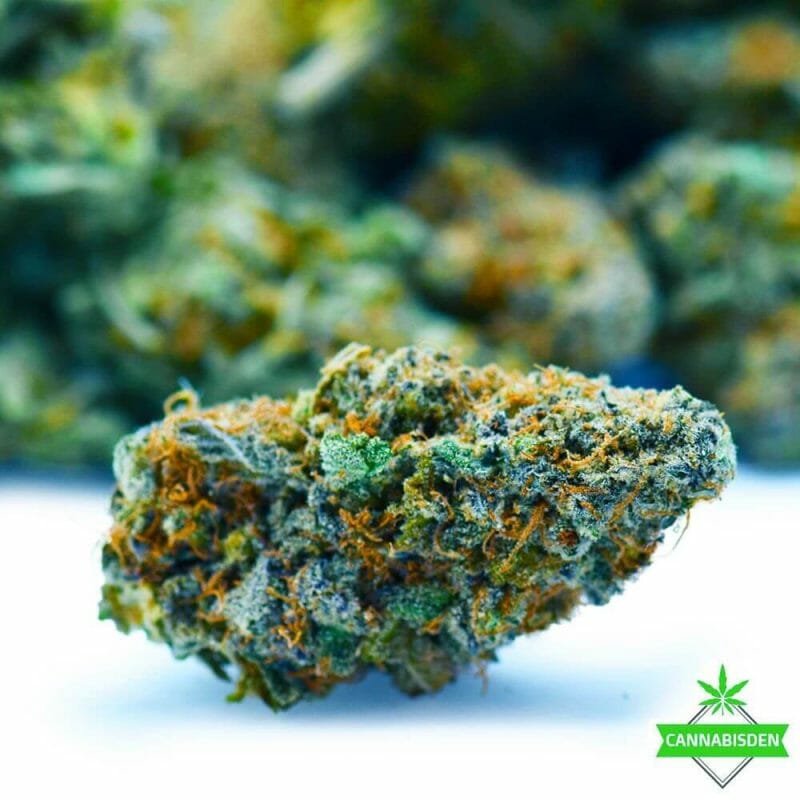 Aroma, Flavor, Appearance
This strain has a sweet and fruity grape berry flavor with a light vanilla exhale. Its aroma is very similar, although with an earthy diesel effect to it. Its buds have long forested green nugs with thin orange hairs, purple undertones, and a coating of tiny amber crystal trichomes.
Effects
The high of this strain will make you engage more deeply in conversations with family and friends. It gives a fit of happiness and rampant motivation. It makes you ready to focus on creative tasks and explode with new ideas. Certainly, those looking for creative clarity and a ton of energy can use Wedding Crasher to displace racing, nervous thinking with motivation, talking, and more talking. With vanilla undertones and a berry flavor on top gives users that don't mind a skunky Sativa strain a great time. Also, your thoughts, ideas, and tongue will fly with friends on Wedding Crasher as you soar to new heights of clarity, creativity, and vision.
Medical Benefits of Wedding Crasher
This means that those suffering from depression may just need to crash the figurative wedding by getting on this strain. Moreover, if you have mood swings and want to control what goes on up there, you can replace stress with motivation while on Wedding Crasher, and end any chronic appetite loss with a serious case of the munchies. Also, it can help reduce inflammation.
If you're looking for a high-class, smooth strain that keeps you functional yet relaxed, Wedding Crasher was made just for you. You can buy it through Cannabis Den and check for other high-quality cannabis products.