King Louis Kush Strain Information
About King Louis Kush 
King Louis Kush (King Louis XIII) is an Indica-dominant hybrid, a cross of OG Kush and LA Confidential. It is an extremely rare Los Angeles cut of OG Kush that can only be found in select dispensaries. It has high potency with THC that can reach up to 23%. Here, it is best to save this for evening use.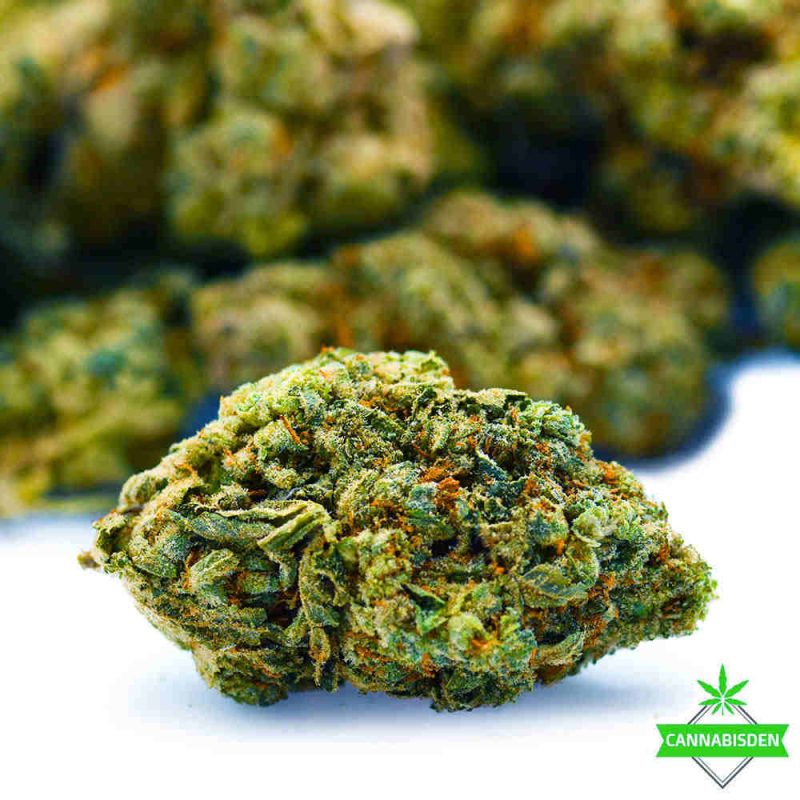 Aroma
The scent of its bud is musky pine, with rich earthiness and a hint of skunk and diesel. Its pungent odor can be noticeable from another room. It fills the area with its sweet, musky, yet spicy aroma which sets up the senses nicely for smoking. 
Flavor
The taste of this strain is crisp, refreshing citrus with tinges of skunk and diesel, much like the smell suggests. Thus, it is a mouthwatering strain with an earthy spiciness and sticky taste as you exhale.
Appearance 
King Louis XIII features dense, lime green buds coated with a crisp layer of resinous trichomes. It also dotted the nuggets liberally with orange hairs, making it a treat for the eyes.
Effects 
The effects of this strain are powerful, leaving consumers nostalgic with its unmistakable OG characteristics. It offers deep relaxation, lulling its consumers into a deep sleep with a pleasant pressure behind the eyes. The body stone will come on quickly and continue to escalate as time passes, finally offering a feeling of deep sedation. Because of its potency, King Louis Kush may cause dry itchy eyes and dehydration. Hence, using it too much may have a feeling of anxiety. Thus, in rare cases, it can cause dizziness and paranoia.
Medical Benefits
Like most strains of cannabis, King Louis Kush offers a variety of medical uses. For instance, its deep relaxation effect is significant in alleviating stress and anxiety. Also, it's beneficial to those who suffer from insomnia, helping consumers to doze off well before sunrise and wake up feeling refreshed and well-rested. Hence, it offers a pain-relieving effect and can be useful for those who suffer from muscle spasms.