Tangerine Dream Cannabis Strain
About Tangerine Dream 
Tangerine Dream is a Sativa-dominant hybrid with an unforgettable taste. It is a cross from Indica's G13 and Afghani and Neville's Sativa A5 Haze. It is an exceptionally potent strain with an average THC of 19% and can go up to 25%. Usually, its CBD level is around 0.10%.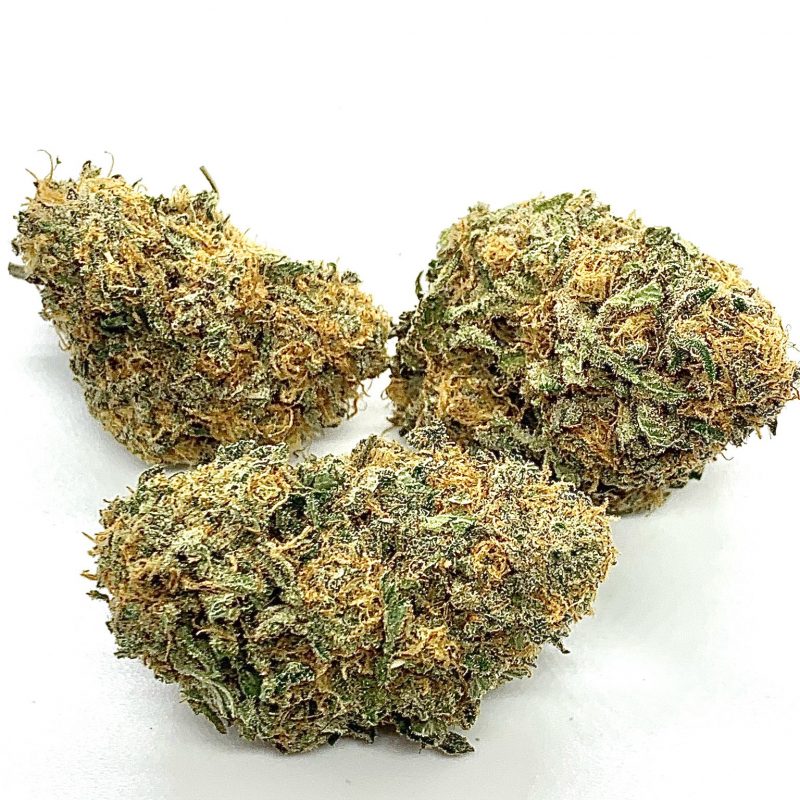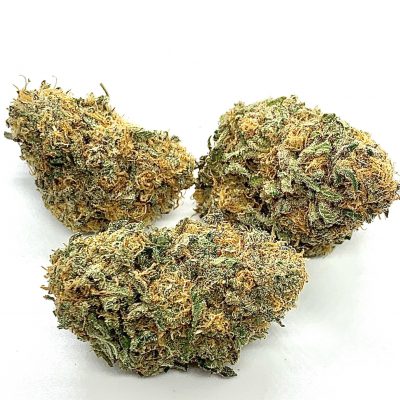 Strain Aroma, Flavor, and Appearance
The flowers of this strain grow large and chunky, with a dense structure that is more typical of Indica than Sativa plants. Its leaves are forest green, with some phenotypes showing traces of dark purple. Hence, this latter color results when pigments called anthocyanins are brought out by colder than average temperatures during the growing process. Also, its flowers are covered with sticky white trichomes that give it a dewy look. An orange pistil is threaded through these colorful leaves. 
This strain has an intense citrus fragrance where the cured flowers give off a scent of orange with some sweet earthiness mixed in. Many consumers described a spicy, clove-like undertone, further enhancing the orange top notes. Soon as the sticky buds are broken, it yields a more herbal funk, likely passes on from Haze genetics. Its smoke hits smoothly and has a diesel taste. Then, its smoke has a distinct taste of orange zest, with a slight tanginess that lingers on the palate upon exhale. 
Effects 
This strain usually gives an immediate head rush that leaves the senses buzzing. Then it follows a spreading feeling of warmth and emotional uplift that can be disorienting in a short term. Despite being thought-provoking and cerebral effects, it is still grounded. It offers a high that can be as productive or as lazy as users intend. Thus, this balance can tip towards a heavier body high in a larger dose. 
Medical Benefits of Tangerine Dream 
This strain can be a source of relief to those suffering from stress and anxiety. Also, its functional senses of focus may also be beneficial to those with attention deficit disorders. Furthermore, some consumers get a feel of relaxation of tense muscles and relief from chronic pains and aches. Last, if enough is consumed, Tangerine Dream can also be a sleep-inducing treatment for insomnia.