Love Potion OG is an Indica dominant hybrid strain (80% Indica/20% Sativa) created through crossing the infamous Love Potion #9 with an unknown OG Kush family member. Thus, with parents like these, you know you're in for one delicious ride.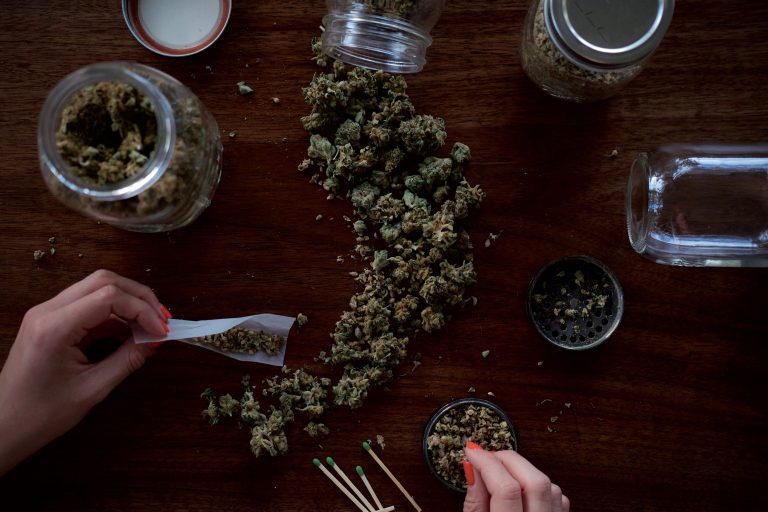 Type of High
Love Potion OG cannabis strain gives a strong body buzz. It starts with a euphoric boost that comes with a tingling sensation. The buzz spreads and relaxes the body, leading to a pain-free and relaxed state. This buzzing effect will soon spread its relaxing tendrils throughout the rest of your body, leaving you totally pain-free and slightly aroused. In fact, this strain is recommended for evening use. You may have felt a bit sleepy at this point, so mind your dosage if you have other plans for the evening.
May Relieve
Thanks to these effects and its high 20-27% average THC level, Love Potion OG is often chosen to treat conditions such as chronic pain, muscle spasms or cramps, hypertension, insomnia, and depression.
Flavors
This bud has a sweet lemony pine flavor with a lightly spicy, earthy exhale. 
Aromas
The aroma is very earthy with a spicy citrus overtone accented by sweet lemony pine.
Appearance
Love Potion OG buds have pieced fluffy forest green nugs with rich amber undertones, dark amber hairs, and a coating of golden amber crystal trichomes.
Summary:
Effects
Aroused

Body High

Euphoria

Relaxing

Tingly
May Relieve
Chronic Pain

Depression

Hypertension

Insomnia

Muscle Spasms
Flavors
Aromas
Earthy

Herbal

Lemon

Sour

Spicy

Woody
You can visit our online store Cannabis Den to order this strain and check other high-quality strains and cannabis products online.