Mike Tyson OG Strain
Mike Tyson OG or OG Tyson, also known simply as "Tyson" is a 100% pure Indica hybrid strain that is said to be an OG Kush phenotype, although this has never been confirmed. Named after the one and only Mike Tyson, this is a strain with the sheer power to know you out where you stand. They have measured its THC content at between 12% and 21%.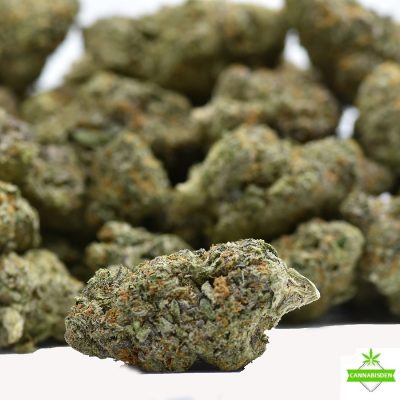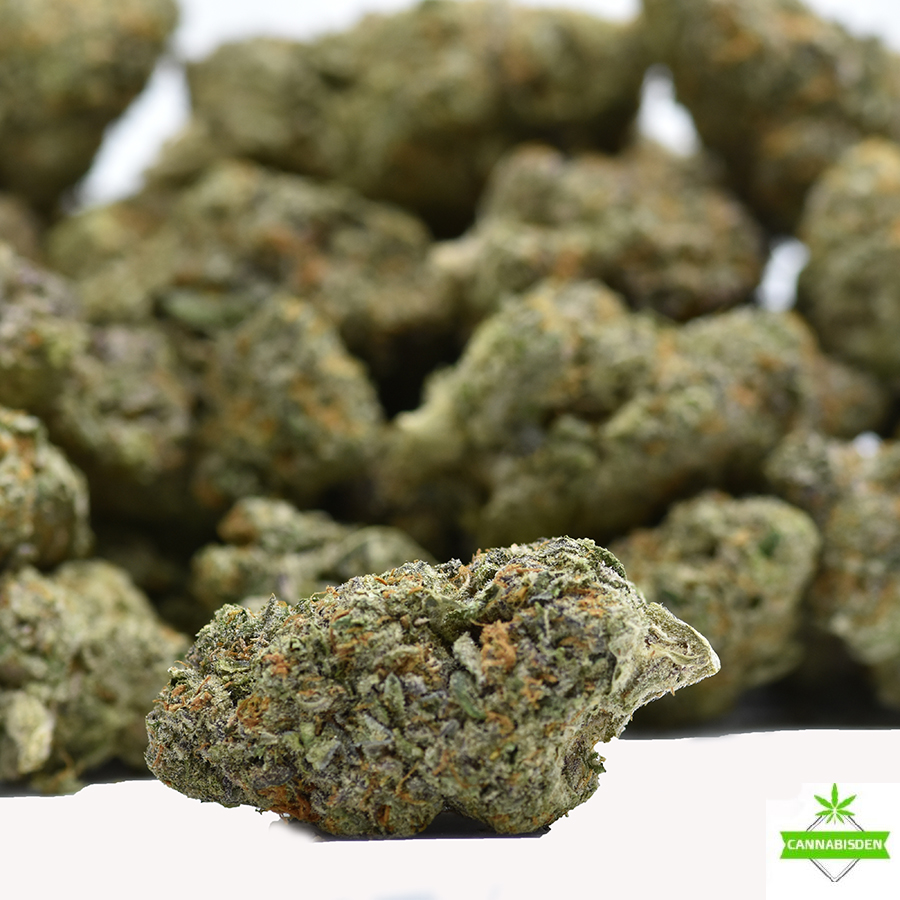 Effects 
An Indica to its core, Tyson takes some time to warm up before hitting the consumers with its full force. After 15 minutes, users will notice an increase in blood flow to the head, accompanied by some flushing in the cheeks or pressure around the temples and eyes.
Once consumers acclimate to these sensations, they are free to enjoy the spectrum of disorienting effects that Tyson offers.
Thus, for some, this strain can seriously warp their sensory perception, with visual and auditory distortions.
Also, other users reported more abstract effects, like an uncanny feeling of time dilation. 
Aroma 
Tyson is a very pungent strain that is best kept in an airtight container. The first whiff of these sticky flowers reveals their predominantly dank scent, redolent of damp soil. Hanging out underneath is a slightly sweet, floral aroma. Meanwhile, grinding up the buds releases the rich smell of hash and spice, perhaps suggesting descent from Afghani. Tyson gives off a harsh smoke that may trigger a coughing fit when combusted in a pipe or joint. 
Flavor 
This strain's smoke tastes sweet and skunky on the exhale; it can also be very pungent, so those toking in public should take any needed precautions.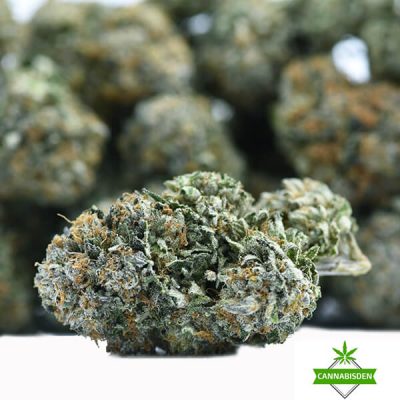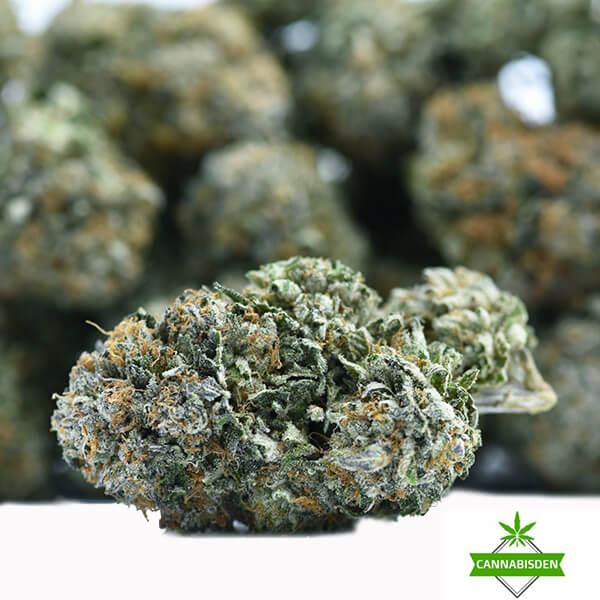 Appearance 
Tyson sets itself apart with solid, medium-sized weed flowers. These buds cling together in an elongated, almost cylindrical formation and maintain a typically Indica structure with a dense core. The small, twisting leaves are a pale shade of green and are twisted through with deep red and rust-colored pistils.
Finally, a sprinkling of rust-colored trichomes coats the inner and outer surfaces of these flowers, making them very difficult to break up without a grinder.
Medical Benefits of Mike Tyson OG Strain
Tyson OG's sedative properties give it several applications for medical cannabis patients.
Temporarily, it can soothe the troubling effects of stress, depression, and anxiety. Likewise, it can work against physical pain, dulling aches and pains, as well as minor inflammations like nausea and headaches. Thus, the sleepy vibes that sent in on its latter end can effectively treat insomnia.