Krazy Glue Strain Information
Krazy Glue is a rarely balanced hybrid strain (50% Indica and 50% Sativa). Its overall effects, visual appeal, and aroma have a slight reminisce of its parent strains GG#4 and Super Silver Chemdawg Haze.
With a high THC level of 23% and a balanced buzz, this strain creates a potent high that avoids becoming lethargic, muddy, or disorienting.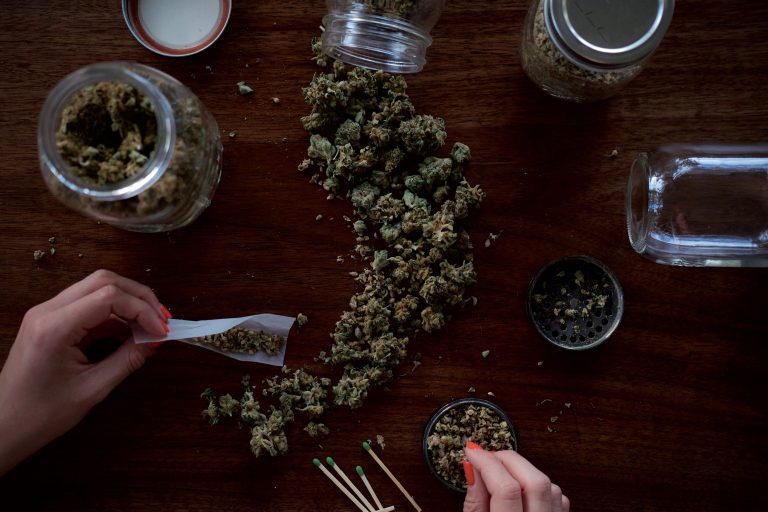 Type of High 
Because of its super heady and numbing high, Krazy Glue strain will have you stuck wherever you are sitting for hours on end. The high comes on with a creeping effect, sneaking up on the mind with a numbing euphoria that strikes the brain, filling you with a sense of unfocused, happy calm. At the onset, feelings of lightness and energy come rushing on, lifting the mind, and making the world shine with creativity. Then, it follows the initial shift in mental state, the body effects settle in slower, filling muscles with comfort — but the body effects are less noticeable than the changes in the mind.
Later, as your mind reaches new heights of hazy bliss, this effect will expand its warming tendrils throughout the rest of your body, leaving you totally calm and immovable for hours on end. This is a great strain for those looking for a strong buzz but do not want to be glued to the couch. 
Appearance 
Krazy Glue's dense pale green buds with a coat of light but a distinct layer of clear and resinous trichomes that glisten when shined under some light. Some batches of this strain will have tinges of purple undertones. 
Aroma and Flavor 
Indeed, its aroma is rich, complex, and captivating, incorporating the earthy, skunky smell of cannabis into a fragrance that is light and pleasant.
After lighting Krazy Glue, the inhale is clean, light, and carried on a faintly sweet flavor. Then, the tone and quality shift to being heavier, dense with earthy tones, and complex in its flavor on the exhale. Thus, the transition from light to heavy in the smoking experience is unique, it can also cause slight chest irritation. 
Medical Benefits of Krazy Glue Strain
Because of its potent effect, Krazy Glue can help patients who are suffering from different conditions such as chronic pain, insomnia, depression, chronic fatigue, and muscle spasms or cramps.