Sativa cannabis, one of the three primary types alongside Indica and Hybrid, is renowned for its uplifting and energizing effects, setting it apart from its more sedative counterparts.
From ancient civilizations to contemporary cannabis enthusiasts, the fascination with Sativa strains endures. Join us on a journey through time as we explore the rich history of these remarkable plants and unravel the mysteries surrounding them.
The Effects of Sativa Weed Strains
Sativa strains produce distinct effects that set them apart from other cannabis varieties. These strains are known for inducing a euphoric and uplifting high, thanks to their higher levels of THC and lower levels of CBD. This combination triggers dopamine release, leading to feelings of happiness and relaxation.
Sativa's cerebral effects are known for sparking creativity and imaginative thinking, making it a popular choice among artists and individuals seeking inspiration. It is highly regarded for daytime use and social gatherings, as it offers heightened focus and mental energy for engaging in various activities.
Sativa strains offer more than just euphoria and creativity; they also have cognitive and psychological impacts. The cerebral stimulation they provide improves focus, mental clarity, and alertness, making them beneficial for tasks that require concentration. Moreover, these strains may possess mood-enhancing properties, providing relief from stress, anxiety, and mild depression for some users.
Exercise caution, as excessive consumption or individual sensitivity to THC may lead to heightened anxiety or paranoia. Responsible use ensures that users can enjoy the positive effects of Sativa strains while minimizing potential risks.…
Medicinal Properties and Therapeutic Uses of Sativa Weed
Sativa strains can provide relief and support for various health conditions by interacting with the body's endocannabinoid system. Let's explore some of the key medicinal properties and therapeutic uses of Sativa weed: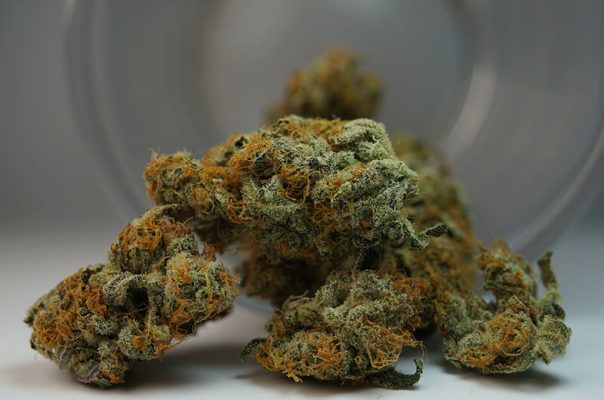 Pain Relief
Sativa strains have demonstrated efficacy in alleviating different types of pain, including chronic pain, neuropathic pain, and inflammatory pain. The analgesic properties of Sativa are attributed to its active compounds, such as THC and CBD, which act on the endocannabinoid receptors in the nervous system. This interaction helps regulate pain perception, making Sativa a potential alternative or adjunct therapy for individuals seeking relief from persistent pain.
Anti-inflammatory Effects
Sativa weed contains compounds like THC and terpenes, which possess anti-inflammatory properties. These substances can effectively reduce inflammation. This strain is potentially beneficial for conditions marked by inflammation, such as arthritis, inflammatory bowel disease (IBD), and specific autoimmune disorders.
Mood Enhancement and Stress Reduction
Sativa's uplifting effects can positively impact mood and may help reduce stress and anxiety in certain individuals. The psychoactive compounds in Sativa, especially THC, can trigger the release of dopamine and serotonin, neurotransmitters associated with feelings of pleasure and relaxation.
As a result, Sativa strains have been explored as potential mood enhancers and anxiety-reducing agents, offering relief for those dealing with mood disorders like depression and anxiety.
Best Sativa Strains in Canada: Choose Your Favourite Strain Now
If you're on the hunt for the finest Sativa strains the market has to offer, look no further. We've curated a list of the best Sativa strains that are sure to tantalize your senses and elevate your experience. From energizing highs to tantalizing aromas, these top Sativa strains are ready to impress even the most discerning cannabis connoisseurs.
Maui Wowie
Maui Wowie is a classic Sativa strain with roots in the volcanic soil of Hawaii. Known for its tropical aroma and uplifting effects, this strain offers a delightful combination of pineapple and citrus notes that whisk users into a sunny paradise. Its high THC content provides an energetic and creative buzz, perfect for daytime activities and social gatherings. Maui Wowie is a favourite among those seeking a euphoric, euphoric, and stimulating experience.
Lemon OG
Lemon OG is a popular Sativa-dominant hybrid that delivers a potent citrus punch. This strain offers a refreshing and invigorating experience with its zesty lemon aroma and flavour. Lemon OG's effects are characterized by an initial cerebral boost, followed by a mellow body relaxation. It's an ideal strain for users seeking stress relief, mood enhancement, and a clear-headed focus.
Strawberry Cough
Strawberry Cough is a beloved Sativa strain renowned for its sweet, strawberry-like aroma and taste. Its energizing effects are coupled with an impressive ability to induce laughter and social interaction. Many users appreciate Strawberry Cough's stress-relieving and anxiety-reducing properties, making it a go-to strain for social events and creative endeavours.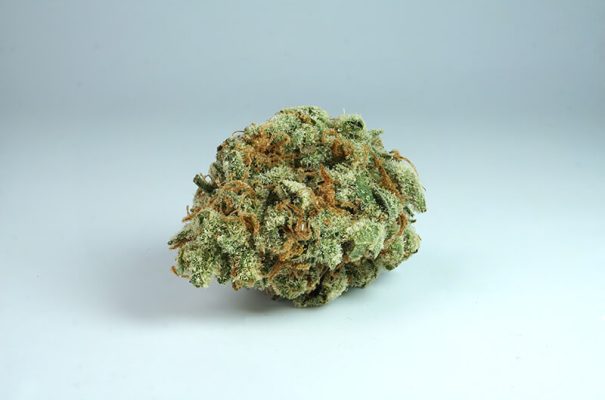 Lemon Meringue
Lemon Meringue is a Sativa-dominant hybrid that combines the best of both worlds – the citrusy goodness of Lemon OG and the sweet creaminess of Cookies and Cream. This delectable strain tantalizes the senses with its lemon and sugary aroma. Lemon Meringue provides a cerebral and euphoric high coupled with gentle body relaxation. It's perfect for those seeking an uplifting experience without overwhelming sedation.
Pineapple Express
Made famous by the movie of the same name, Pineapple Express is a Sativa-heavy hybrid that has gained a loyal following. This strain boasts a tropical and fruity aroma reminiscent of freshly cut pineapples. Pineapple Express delivers a blissful and energetic high, perfect for creativity, productivity, and outdoor activities. Users often report feeling euphoric and happy, making it a great choice for combating stress and depression.
Explore a Diverse Selection of Sativa Strains
Are you looking to buy sativa weed online? Cannabis Den offers a wide range of premium sativa strains to satisfy your cannabis needs. Our extensive collection caters to both connoisseurs and medical users seeking the finest cannabis experiences.
The Benefits of Cannabis Sativa Strains
Cannabis sativa strains are highly regarded for their invigorating and mood-lifting attributes. These strains prove particularly appealing to individuals seeking to amplify their creative faculties, sharpen concentration, and foster sociability. As you embark on your journey to buy weed online, Cannabis Den's online dispensary serves as your gateway to an extensive array of top-notch strains, celebrated for their therapeutic and recreational advantages.
The sativa plant, with its characteristic sativa flower, forms the basis for these coveted sativa marijuana strains. Our diverse catalog showcases the intriguing world of different strains, making it easy to buy weed online in Canada and discover your preferred marijuana online strains, whether they lean towards indica and sativa or hybrid weed varieties.
Sativa strains stand apart as one of the subspecies of the cannabis plant, coexisting alongside indica strains. When it comes to sativa marijuana strains, you'll find an array of options, each boasting its unique characteristics and effects of sativa marijuana. The choice between sativa and indica strains hinges on your preferences and the intended use, whether you're seeking the cerebral stimulation offered by sativas or the relaxation associated with indicas.
Among the multitude of strains available, you'll find sativa weed strains online, recognized for their distinctive qualities and popularity. Sativa strains are celebrated for their potential to spark creativity and enhance sociability, making them an excellent choice for those who value these attributes.
You can also explore hybrid strains, a harmonious blend of sativa and indica genetics, which offer a balanced experience. Cannabis Den proudly presents a curated selection, including popular sativa strains like "Ghost Train Haze" and "Jack Herer." Whether you're a seasoned connoisseur or new to the world of sativa strains, our online weed dispensary has something to offer everyone.
As you delve into the myriad of cannabis sativa strains, you'll uncover a wealth of options for consumption. From smoking sativa to vaping or trying sativa-infused weed edibles, the possibilities are diverse, catering to your preferences and desired sativa effects.
Buy sativa weed online from Cannabis Den not only provides access to these premium strains but also offers the convenience of shopping from the comfort of your home. Whether you seek the revitalizing properties of pure sativa strains or explore the intriguing world of hybrids, we're your trusted source for high-quality sativa strains. Start your journey to buy sativa online and experience the profound benefits of these remarkable plants.
A Variety of Sativa Marijuana Options Online in Canada
At Cannabis Den, we take immense pride in our ability to provide an extensive array of sativa strains available weed online Canada. Whether your preference leans towards the unadulterated sativa experience or the allure of a hybrid marijuana blend, our selection is thoughtfully curated to cater to a wide spectrum of tastes. We also offer the opportunity to buy the best sativa strains, known for their exceptional qualities, ensuring that our Canada online store is a one-stop destination for cannabis enthusiasts seeking premium products. Our strains, including sativa strains, are also great for those looking to explore sativa's unique attributes and effects, making us a trusted source for sativas strains that are typically revered for their uplifting and invigorating properties. Whether you're seeking sativa strains that can also help address specific needs or simply wish to shop sativa varieties, our commitment to offering a diverse range ensures that you can explore sativa's long history and discover the perfect strain for your preferences.
Why Buy Sativa Weed Over Indica?
Energizing Effects: Sativa strains provide a cerebral, uplifting high that's perfect for daytime use.
Creative Spark: Artists and creatives often favor sativas for their potential to boost inspiration.
Medical Benefits: Sativas can help alleviate symptoms of depression, anxiety, and ADHD.
The Cannabis Den Advantage
When you buy sativa strains online from our online dispensary, you benefit from:
High-Quality Strains: We source only the best sativa strains for our customers.
Discreet Delivery: Enjoy convenient and confidential weed delivery.
Expert Guidance: Our team can assist you in selecting the perfect sativa for your needs.
Sativa vs Indica – What Sets Them Apart?
Here's a quick comparison table:
| Aspect | Sativa Strains | Indica Strains |
| --- | --- | --- |
| Effects | Uplifting, Energetic | Relaxing, Sedating |
| Usage | Daytime | Nighttime |
| Aromas | Citrus, Earthy | Sweet, Floral |
| Medical Benefits | Anxiety, Depression | Pain, Insomnia |
How to Use Sativa Cannabis Strains
Sativa strains offer versatility in consumption methods, allowing you to explore various options to suit your preferences and desired effects. You can find these exceptional strains, including the best sativa weed, available online from our dispensary. Whether you prefer to smoke, vape, or use them to create edibles, the choice is yours, and it depends on your specific needs.
For those who lean towards vaping sativa, many sativa strains are well-suited to this method, delivering a unique sativa vapor experience. Additionally, you can buy super sativa strains for an enhanced and quality sativa experience.
Should you be interested in exploring sativa strains without the influence of indica plants, our store offers sativa weed strains that have a long history of popularity. The vast selection of sativas strains typically includes sativa strains that can also help with specific needs. These strains are known for their uplifting effects, making them a favored choice among cannabis enthusiasts.
Explore Our Sativa Strain Collection
Cannabis Den is your one-stop destination to buy the best online weed. We offer a broad selection of sativa genetics, including famous sativa strains like "Buy Ghost Train Haze" and "Buy Jack Herer."
Whether you're a seasoned cannabis enthusiast or a medical marijuana user, our store caters to all your sativa weed needs. Experience the high-quality sativa strains that Cannabis Den has to offer. Start shopping now!
Conclusion
Sativa strains are highly favoured by cannabis enthusiasts due to their captivating array of effects and benefits. They offer uplifting and creative highs, as well as potential therapeutic uses for pain relief, stress reduction, and mood enhancement. Sativa has proven to be a versatile and valuable option in the world of cannabis consumption.
If you're curious to explore the wonders of Sativa strains, head over to the Cannabis Den, where you can find a diverse selection of high-quality Sativa products. Whether you're seeking an energetic boost for social gatherings, an inspired creative session, or relief from various health conditions, the Cannabis Den has something for everyone.
Embrace the journey of discovering Sativa strains' unique and invigorating experiences at the Cannabis Den today. Happy exploring!
Back to top: Buy Sativa Weed
Read more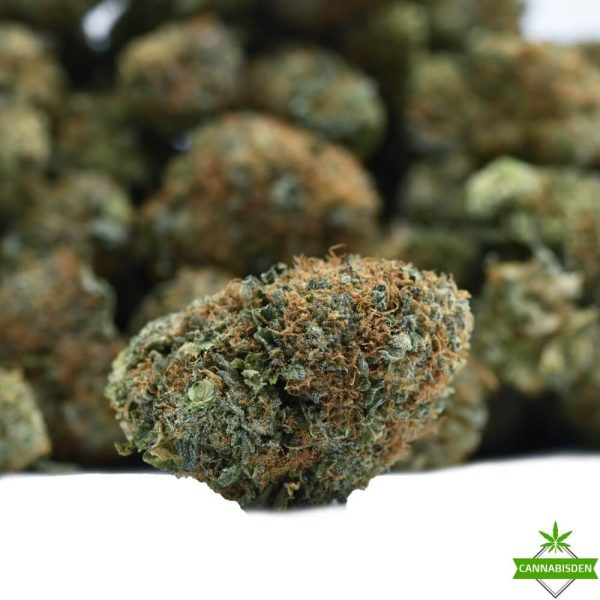 ---
Didn't Find What you're Looking for?