Zombie OG Cannabis Strain
Zombie OG marijuana strain is a 90/10 Indica-dominant hybrid. This kush is very potent with an average 18-21% THC count and 0.3 percent CBD.
About
Zombie OG
Zombie OG, also known as "Zombie Kush", this dank bud is often mistaken for a pure Indica strain because of its heavy effects and boasts a moderately high THC level.
This strain won a prize in the 2015 High Times NorCal Medical Cannabis Cup. While the CBD is low, the mostly Indica effects work well for medical patients and recreational consumers who want to zone out and become zombies – the relaxed kind of course, not the "going to eat your brain" kind.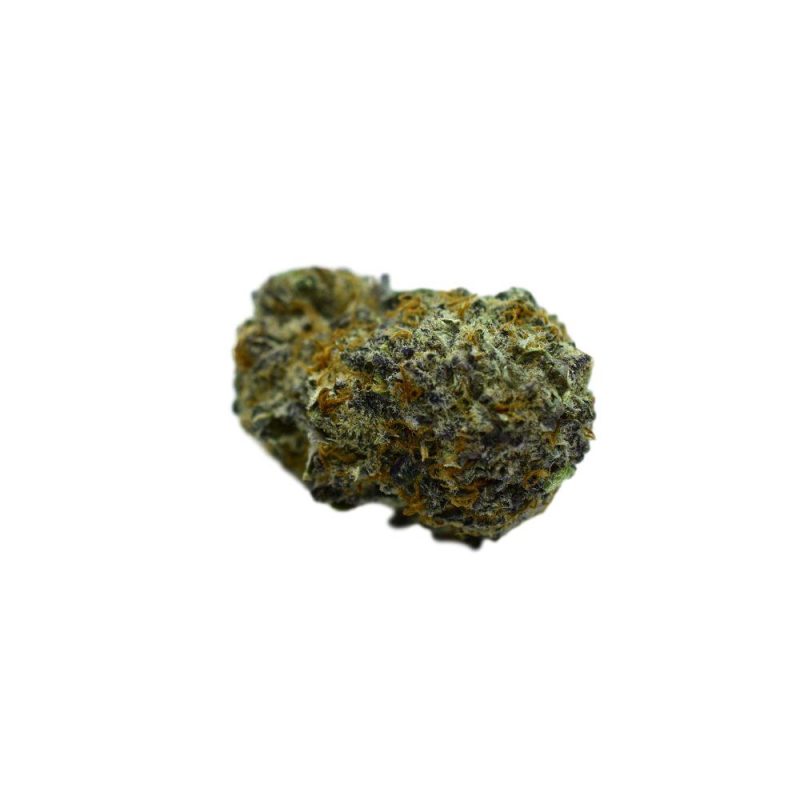 Genetics
Zombie OG cannabis strain is a cross between OG Kush and Blackberry.
Type of High
Zombie OG marijuana induces moderate cerebral high, followed by strong sedation. Uplifts mood, relieves stress, calms the mind. Promotes body relaxation, laziness, and sleep. Stimulates appetite, has strong analgesic properties, helps with nausea.
Flavor, Aromas, and Appearance
Zombie OG is a dank bud with a multi-dimensional flavor profile. Aromas such as pine, earth, and lavender tease the nose and delight the palate. Buds are on the small side. They are dense and bright green with orange hairs. White trichomes and resin are plentiful. 
May Relieve
It offers deep and peaceful sleep to medical patients and pain-free existence. People with stress, depression, insomnia, and anxiety will all find something to like in Zombie OG. People suffering from wasting diseases or undergoing chemotherapy may find that they are much more likely to visit the fridge or cupboard for some delicious munchies. 
Conclusion:
Zombie OG is a favorite for both recreational and medical consumers that are in the market for a peaceful weed coma.
Get yours at Cannabis Den and find a variety of quality cannabis products.