AAAA+ Weed
AAAA+ Weed is the highest quality grade of cannabis, distinguished by its exceptional characteristics like potency, aroma, and taste. It represents perfection, captivating the senses and enhancing the overall cannabis experience.
The quest for quality has given rise to a market that embraces the concept of AAAA+ Weed. This refined class of cannabis has elevated the entire industry, prompting growers and cultivators to push the boundaries of excellence and create strains that embody perfection.
The Characteristics of AAAA+ Weed
Appearance: Colors, Size, and Structure
AAAA+ Weed boasts visually striking features that set it apart from lower-grade cannabis. The buds are typically dense, well-formed, and coated in a glistening layer of resinous trichomes. These trichomes, often sparkling with potent cannabinoids, are responsible for the strain's high potency. 
The colors of AAAA+ Weed can range from vibrant greens to deep purples, depending on the specific strain and growing conditions. The size of the buds tends to be more substantial compared to lower-grade cannabis, making them visually impressive and appealing to cannabis enthusiasts.
Aroma: Exploring the Complex and Aromatic Profiles
One of the most alluring aspects of AAAA+ Weed is its rich and complex aroma. Each strain possesses a unique bouquet of scents created by a diverse combination of terpenes – aromatic compounds in cannabis. 
These terpenes give rise to many delightful fragrances, ranging from fruity and citrusy notes to earthy, piney, and floral undertones. The intoxicating scent of AAAA+ Weed can be enticing, evoking curiosity and anticipation in those who encounter it.
Taste: The Delightful Symphony of Flavors
The enjoyment of AAAA+ Weed extends beyond its aroma to the palate. Smoking or consuming these premium strains unveils a symphony of flavours that delights the taste buds. The terpenes contribute to the aromatic profile and also play a crucial role in determining the strain's taste.  …
Whether it's the sweet and fruity notes of some strains or the spicy and herbal undertones of others, the taste of AAAA+ Weed can be a truly enjoyable and sensory experience for cannabis connoisseurs.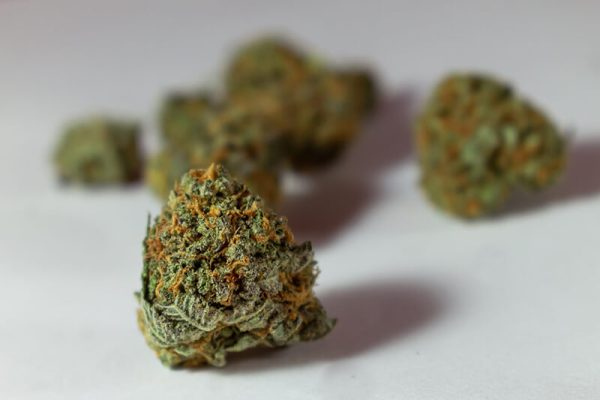 Top Strains of AAAA+ Weed
With its well-balanced effects, Rockstar OG induces a harmonious blend of relaxation and euphoria. Users can expect a soothing body high coupled with a clear-headed mental uplift. The strain's popularity among medical users lies in its potential to alleviate stress, anxiety, and physical discomfort while maintaining mental focus and clarity. Rockstar OG's sedative properties make it a favoured choice for individuals dealing with insomnia, promoting restful sleep and peaceful nights.
The effects of PREMIUM Shake can vary depending on the assortment of strains within the blend. Users can generally anticipate a satisfying experience that encompasses relaxation, euphoria, and sometimes enhanced creativity. 
Medical users can also benefit from the diverse blend, as it may address various conditions such as pain management, mood disorders, and stress relief. With its economic appeal and respectable potency, PREMIUM Shake provides an accessible way to enjoy top-tier cannabis.
Cookie Monster's effects induce a deeply relaxing state of euphoria, perfect for unwinding after a long day. The strain's calming properties benefit individuals seeking relief from physical tension and anxiety-related issues. 
The ability to stimulate appetite can benefit those experiencing appetite loss or struggling with eating disorders. Embraced by recreational and medicinal users, Cookie Monster's popularity continues growing due to its soothing attributes and captivating fragrance.
Premium Popcorn, despite its smaller size, delivers potent effects that do not disappoint. The strain's unique blend ensures a satisfying high that balances relaxation and mental clarity. With a diverse mix of strains, it offers potential medical benefits, including relief from pain, stress, and certain mood disorders. Premium Popcorn allows consumers to enjoy high-quality strains without breaking their budget.
Death Bubba is renowned for its ability to induce a deeply calming body high, leaving consumers in a tranquil and peaceful state. Its potent sedative properties make it popular for those seeking relief from chronic pain, insomnia, and stress-related ailments. 
The strain's potential mood-enhancing properties may aid individuals dealing with depression or anxiety. Death Bubba offers a powerful and therapeutic experience that has earned it a dedicated following among cannabis enthusiasts and medical users.
Original Glue offers a potent and fast-acting high and a euphoric and deeply relaxing experience. Its intense effects can lead to a couch-lock state, making it an ideal choice for unwinding and relaxation. Medical users may find relief from chronic pain, muscle tension, and stress-related ailments thanks to the strain's powerful analgesic properties. 
Original Glue's mood-enhancing effects may benefit individuals coping with mood disorders or anxiety. With its sticky and resinous buds, Original Glue continues to captivate cannabis enthusiasts seeking a strong and delightful experience.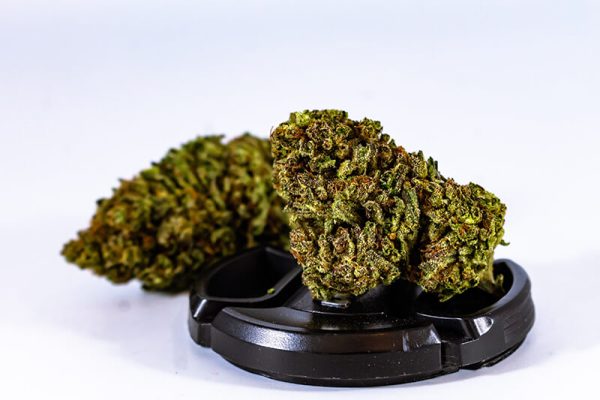 The Art of Consumption
From traditional smoking and vaping to delectable edibles and innovative dabbing, this exploration of consumption methods will guide you on a sensory trip, enabling you to relish the full spectrum of flavours and effects that AAAA+ Weed offers. 
Smoking
Smoking is one of the most traditional and popular methods of consuming AAAA+ Weed. It involves rolling the premium cannabis into a joint or a blunt and igniting it, inhaling the smoke produced. Smoking provides an immediate onset of effects that allows users to experience the strain's flavours and effects swiftly. However, it may be harsh on the throat and lungs for some individuals.
Vaping
Vaping has gained popularity as a modern and more discreet alternative to smoking. Vaporizers heat the AAAA+ Weed to a temperature that releases the cannabinoids and terpenes in vapour form, which is then inhaled. Vaping is considered smoother on the lungs than smoking, allowing users to appreciate the strain's flavours more distinctly.
Edibles
Edibles offer a unique and tasty way to consume AAAA+ Weed. These cannabis-infused treats come in various forms, such as cookies, brownies, gummies, and chocolates. Edibles provide a longer-lasting and more intense high than smoking or vaping, as the cannabinoids are processed through the digestive system.
Conclusion
Discover the world of AAAA+ Weed, where you'll embark on an enriching journey into the pinnacle of cannabis quality. With captivating aromas and delightful flavors, this top-tier cannabis promises a unique and unparalleled experience. Explore the diverse consumption methods available and elevate your cannabis enjoyment to new heights.
Whether you're a seasoned enthusiast or a curious newcomer, embracing the art of consuming premium cannabis will deepen your appreciation for the complexities and beauty of this extraordinary plant.
Ready to elevate your cannabis journey? Step into the Cannabis Den — a curated haven where you can explore a selection of top-quality strains, gain expert insights, and connect with a community of like-minded individuals. 
Read more
---
Didn't Find What you're Looking for?