Pre-Rolls
The rise of pre-rolls has brought a new level of convenience and accessibility to cannabis consumption, catering to diverse preferences and needs.
These ready-to-smoke cannabis joints are pre-assembled and offer a convenient and enjoyable way to consume cannabis without needing hand-rolling. Pre-rolls cater to seasoned enthusiasts and newcomers, providing standardized dosages and consistent potency while reducing the stigma surrounding cannabis. 
Providing an array of choices that encompass strain-specific and CBD-infused pre-rolls, they ensure accessibility and inclusivity for a broad spectrum of consumers.
Exploring the Varieties of Cannabis Roll: Different Types of Pre-Rolls
Pre-rolls come in various options to suit diverse preferences in the cannabis world. Here are the main types of pre-rolls and what makes each of them unique:…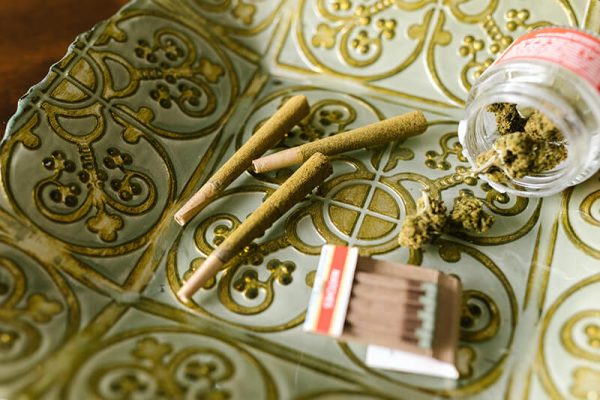 Strain-Specific Pre-Rolls
Strain-specific pre-rolls are created using a single cannabis strain, ensuring uniform effects and flavours. If your inclination leans towards a more invigorating encounter, sativa dominant strains offer upliftment; if relaxation is your aim, indica strains provide a soothing state, and hybrids are available for a harmonious mix of qualities. Strain-specific pre-rolls are tailored to distinct preferences and sought-after effects.
Infused Pre-Rolls
Infused pre-rolls are enhanced with cannabis concentrates like wax, shatter, or oils, intensifying potency and effects. They offer a powerful and efficient way to consume cannabis, providing a more robust experience with smaller quantities. The infusion process adds complexity to the flavour, making them a favourite for those seeking an elevated encounter.
CBD Pre-Rolls
CBD pre-rolls contain CBD-dominant strains, providing the therapeutic benefits of cannabis without the psychoactive effects of THC. These pre-rolls are ideal for individuals seeking relaxation, pain relief, or anxiety reduction while maintaining clarity and focus.
Buy Pre-Rolled Joints Online at Cannabis Den
Cannabis Den presents a refined array of pre-rolled joints, meticulously curated to accommodate the preferences of all cannabis enthusiasts. Our thoughtfully assembled assortment guarantees a pleasurable and effortless smoking journey, featuring choices that cater to diverse requirements. Let's delve into a selection of the available pre-rolled joints:
The Sesh Hash Joint is a true delight for hash enthusiasts. Crafted with premium hashish, this pre-roll delivers a smooth and flavourful smoking experience. The hashish's concentrated potency offers a rich and robust high, perfect for those seeking an intense and elevated encounter with cannabis.
For a truly out-of-this-world experience, the Sesh Moon Rock Joint is a must-try. These pre-rolls are a fusion of top-shelf flowers coated in potent cannabis oil and encrusted with a layer of kief. The result is a highly potent and visually captivating joint that provides an otherworldly high. Enjoy the smooth burn and unparalleled potency of the Sesh Moon Rock Joint, taking your cannabis journey to new heights.
For those who prefer to stock up and save, our BULK Pre-Rolled Joints offer the perfect solution. Available in larger quantities, these pre-rolls come in various strains and combinations, allowing you to choose the ones that best suit your preferences. Stock your stash with high-quality pre-rolls, ensuring you're always ready to enjoy a premium cannabis experience.
If you're looking to try a variety of strains without committing to larger quantities, our Pre-Rolled Joints in 1 or 3 packs are the ideal choice. Individually rolled with precision, these joints offer a taste of different strains, each delivering its unique flavours and effects. Enjoy the convenience of single or triple packs, perfect for sampling and exploring various strains at your leisure.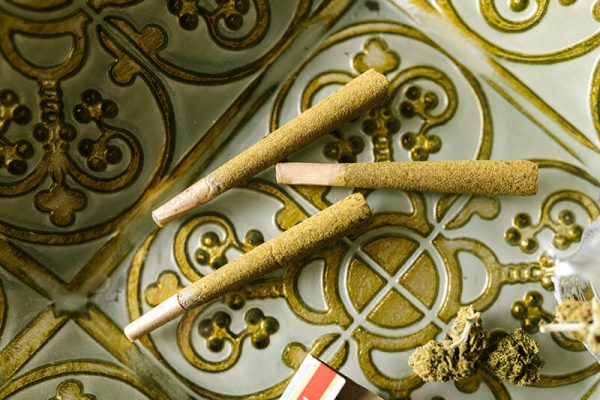 The Benefits of Using Pre-Roll Weeds
The benefits of using pre-rolls and pre-blunts extend far beyond just convenience. Their consistent dosage, time-saving attributes, and suitability for social settings make them a popular choice for cannabis enthusiasts of all levels. Embrace the ease and simplicity of pre-rolls, enhancing your cannabis journey with an effortless and enjoyable smoking experience.
Convenience and Portability

: Pre-rolls offer unmatched convenience as they come ready to smoke, saving time and effort. Their compact size makes them perfect for on-the-go use, allowing you to enjoy cannabis wherever you are without the need to roll your joint.

Consistent Dosage and Potency

: With pre-rolls, you get a consistent experience every time you smoke. Each joint contains a precise amount of cannabis, ensuring predictable effects and potency, making them great for recreational and medicinal users.

Time-Saving and Effortless:

Pre-rolls offer a convenient and efficient method for savouring cannabis. Simply ignite and relish the experience without the need for grinding and rolling. Pre-rolls make an ideal selection for individuals with hectic schedules.

Ideal for Social Settings and On-the-Go

: Pre-rolls are excellent for sharing with friends and social gatherings. They are also convenient for quick sessions during breaks or outdoor activities, enhancing the enjoyment of your on-the-go lifestyle.
Experience Cannabis with Pre-rolls 
Pre-rolls offer a convenient, consistent, and enjoyable way to experience cannabis. With their ready-to-smoke nature, consistent dosage, and suitability for various occasions, pre-rolls have become a preferred choice for both seasoned enthusiasts and newcomers alike. 
Whether you're looking to unwind after a long day or enhance social gatherings, pre-rolls from Cannabis Den provide the perfect solution for a hassle-free and satisfying cannabis experience.
Cannabis Den takes great pride in presenting premium pre-rolled joints that ensure a gratifying and pleasurable cannabis encounter. With an extensive variety of choices available, you have the opportunity to discover the ideal pre-roll that aligns with your preferences and enhances your cannabis exploration.
Experience the convenience and quality of our pre-rolled joints, designed to meet the needs of every cannabis connoisseur.
Read more
---
Didn't Find What you're Looking for?