Hybrid Weed Strains
Are you a cannabis enthusiast looking for something new? Our hybrid strains are the perfect solution. Our strains offer a combination of both indica and sativa effects, giving you an unparalleled level of relaxation and energy. They provide a unique combination of effects to give you an optimal experience. Our cannabis hybrid are grown and harvested with premium-quality ingredients and are 100% organic, guaranteeing you a safe and enjoyable experience. Combining the best of both worlds, we offer a unique selection of balanced cross-strain hybrids with a range of properties and effects that you won't find anywhere else. Whether you're looking for a chill and relaxed high, or something more energetic, we have the perfect strain for you. Come check out our selection today and experience the difference!
Breeders create hybrid weed strains by crossbreeding these two species, resulting in diverse effects, flavours, and aromas. These hybrids offer a well-balanced experience, combining the relaxing qualities of indica with the energizing effects of sativa. As a result, they cater to a wide range of preferences and needs among cannabis users. Hybrid cannabis strains provide versatility and customization, making them suitable for various individuals and occasions. They offer a balanced high, combining relaxation and upliftment, which appeals to users looking for a well-rounded and enjoyable experience. Hybrid cannabis strains provide an enticing option for cannabis enthusiasts seeking a personalized and enjoyable experience.
---
Didn't Find What you're Looking for?
Unique Characteristics and Effects of Hybrid Cannabis Strains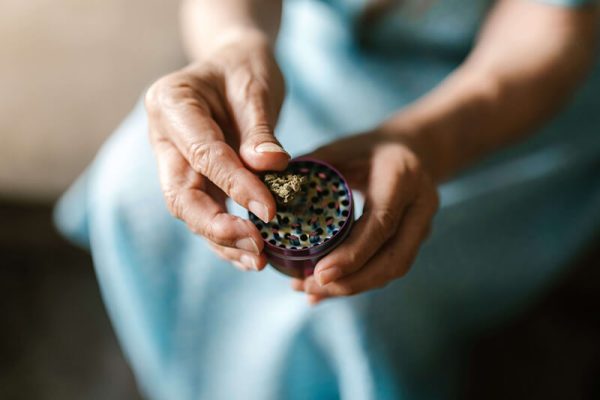 Balanced Effects of Both Indica and Sativa Strains
One of the primary characteristics of hybrid cannabis strains is their ability to provide a balanced combination of   indica and sativa effects.   This means that users can experience the relaxing and soothing properties of indica, such as physical relaxation, pain relief, and sedation, along with the uplifting and energizing effects of sativa, such as increased focus, creativity, and cerebral stimulation. The balance between these two species allows hybrid strains to offer a more well-rounded experience, catering to both the body and mind.
Variations in Potency, Flavours, and Aromas
Hybrid strains encompass many potency levels, flavours, and aromas. This variation results from the different indica and sativa strains used in their breeding. The potency of hybrid cannabis strains can range from mild to high, offering options for users with different tolerance levels and preferences. Hybrid cannabis strains can exhibit a diverse palate, including fruity, sweet, earthy, citrusy, diesel, or floral profiles. This variety allows consumers to explore different sensory experiences and find strains that align with their tastes.
Common Effects
While the effects of hybrid marijuana strains can vary depending on the specific genetics and individual experiences, users often associate some common effects with hybrids.   Relaxation   is a prevalent effect, as hybrids typically inherit the relaxing properties of indica strains. This can manifest as a sense of calmness, stress reduction, and relief from muscle tension. Euphoria is another commonly reported effect, with hybrid weed strains often producing a sense of happiness, well-being, and uplifted mood. Hybrids can enhance creativity and promote a free-flowing thought process, making them appealing to artists, writers, and individuals seeking inspiration....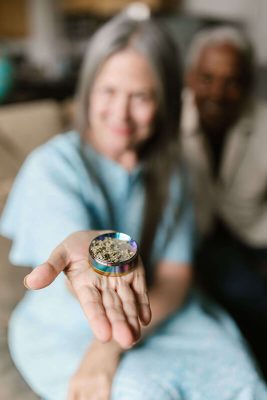 Types of Hybrid Strains
Indica-Dominant Hybrids
Indica-dominant hybrid is a hybrid weed strain that inherits more characteristics from the indica parent cannabis plant. They exhibit a higher percentage of indica genetics, resulting in a more pronounced body high and relaxing effects. These strains are sought after for their potential to provide pain relief, muscle relaxation, and sedation. Indica-dominant hybrids can be ideal for individuals looking to unwind, alleviate stress, or combat insomnia. While they may offer some cerebral effects, the physical relaxation and soothing properties are more prominent.
Sativa-Dominant Hybrids
Sativa-dominant hybrid strains lean towards the cannabis sativa parent plant in terms of genetic composition. These strains offer a higher percentage of sativa genetics, resulting in more uplifting and energizing effects. Sativa-dominant hybrids are favoured for their potential to enhance focus, creativity, and mood. They provide an invigorating cerebral high that promotes alertness, mental stimulation, and social engagement. Sativa-dominant hybrids are popular choices for daytime use or when energy and mental clarity are desired.
Balanced Hybrids
As the name suggests, balanced hybrids are hybrid marijuana strains that strike a near-even balance between cannabis indica and sativa genetics. These strains aim to combine the effects from both parent plants, offering users a well-rounded experience. The effects of balanced hybrids can vary depending on the strain, but they generally provide a harmonious blend of relaxation and euphoria. They may offer a mellow body high accompanied by heightened creativity and sociability. Balanced hybrids are often sought after by those seeking a versatile and adaptable cannabis experience.
Choosing the Best Hybrid Strain: Which One is the Right For Me?
Desired Effects: Consider the specific effects you are seeking from a hybrid strain. Are you seeking relaxation, pain relief, creativity, or an uplifting mood? Understanding your desired outcomes will help you narrow the options and choose a hybrid strain that aligns with your preferences.
Indica to Sativa Ratio: Consider the indica to sativa ratio of the hybrid strain. If you prefer a more relaxing and sedating experience, an Indica-dominant hybrid might be suitable. If you desire a more energizing and cerebral high, a sativa-dominant hybrid would be a better choice. Balanced hybrids can provide a middle ground, combining sativa and indica effects.
Potency:  Consider the potency level of the hybrid strain. Some strains may be more potent, while others may have a milder effect. If you are a novice user with a low tolerance, starting with a strain with a lower THC content might be a wise choice. On the other hand, experienced users seeking a stronger experience may opt for strains with higher THC levels.
Aroma and Flavor:  Pay attention to the aroma and flavour profiles of the hybrid strains. Different strains can have distinct scents and tastes, ranging from fruity and sweet to earthy and pungent. Consider your preferences and choose a strain with aromas and flavours that appeal to you.
Medical Benefits:  If you seek a hybrid strain for medicinal purposes, consider the therapeutic properties that may benefit your condition. For example, strains with higher CBD content may be more suitable for managing pain, inflammation, depression or anxiety.
 Personal Sensitivity and Tolerance:  Consider your sensitivity and tolerance to cannabis. Some individuals may be more sensitive to the effects of certain strains, while others may have a higher tolerance. Consider your past experiences and choose a strain that aligns with your comfort level.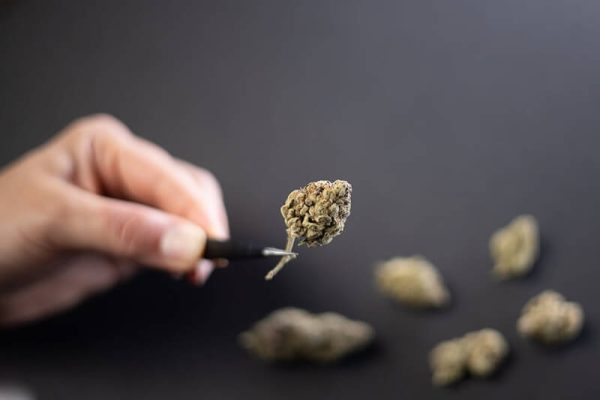 The Most Popular Hybrid Strains
Let us explore the  
 most popular hybrid cannabis strains 
  for a balanced relaxing high.
Blue Dream
 Blue Dream  
is a well-known hybrid strain that leans slightly towards the sativa side. It offers a balanced high, combining the relaxation of an indica with the uplifting effects of a sativa. Known for its sweet berry aroma and flavour, Blue Dream is often associated with creative and euphoric effects. This strain is popular among artists and daytime users.
Girl Scout Cookies
Girl Scout Cookies, or GSC, is a potent hybrid strain with a reputation for its high THC content. It delivers a balanced cerebral and body high, providing mental relaxation and physical relief. GSC is renowned for its sweet and earthy flavour profile, often with hints of mint or chocolate. This strain induces a euphoric and uplifting experience, followed by deep relaxation.
Gorilla Glue
 Gorilla Glue #4, 
  or GG4 or Original Glue, is a potent hybrid strain with strong indica effects. It is named after its sticky, resinous buds that "glue" your fingers together. Gorilla Glue #4 has a complex aroma, blending earthy, pine, and diesel notes. This strain is renowned for its deep relaxation and sedating effects, often relieving pain and stress.
Wedding Cake
 Wedding Cake 
  is an Indica-dominant hybrid marijuana strain celebrated for its sweet and tangy flavour reminiscent of vanilla and baked goods. It offers a well-rounded experience, combining relaxation with a touch of euphoria. Wedding Cake's effects may include a calming body high, elevated mood, and potential relief from
  anxiety or depression. 
Godfather OG 
 Godfather OG 
  is a potent and well-respected hybrid strain known for its high THC levels and sedating effects. This hybrid Indica-dominant strain is a cross between OG Kush and Granddaddy Purple, resulting in a powerful combination of relaxation and euphoria. Its aroma and flavour profile are rich with earthy and pungent notes, and it is often sought after by those seeking deep physical relaxation and relief from pain or insomnia. Godfather OG has gained a reputation for its "couch-lock" effects, making it a go-to strain for those looking to unwind and experience a profound body high.
How to Buy Hybrid Strains | Cannabis Den Online Dispensary
When buying hybrid strains, it's important to find reputable sources. Start by researching and selecting trustworthy dispensaries or online sources with positive reviews and certifications. To ensure potency and safety, look for transparent dispensaries that provide detailed product information, including lab testing results. Cannabis Den is known for the extensive selection of high-quality hybrid cannabis plants sourced from trusted growers. Our user-friendly website offers comprehensive strain information, including effects, flavours, and THC/CBD levels. Cannabis Den prioritizes transparency by providing lab test results for its products, allowing customers to make informed choices. With our commitment to quality and wide range of cannabis products, Cannabis Den is a reliable source for purchasing the hybrid strains that suit your preferences. Remember to research and read customer reviews to ensure a satisfactory purchasing experience.
Understanding Hybrid Strains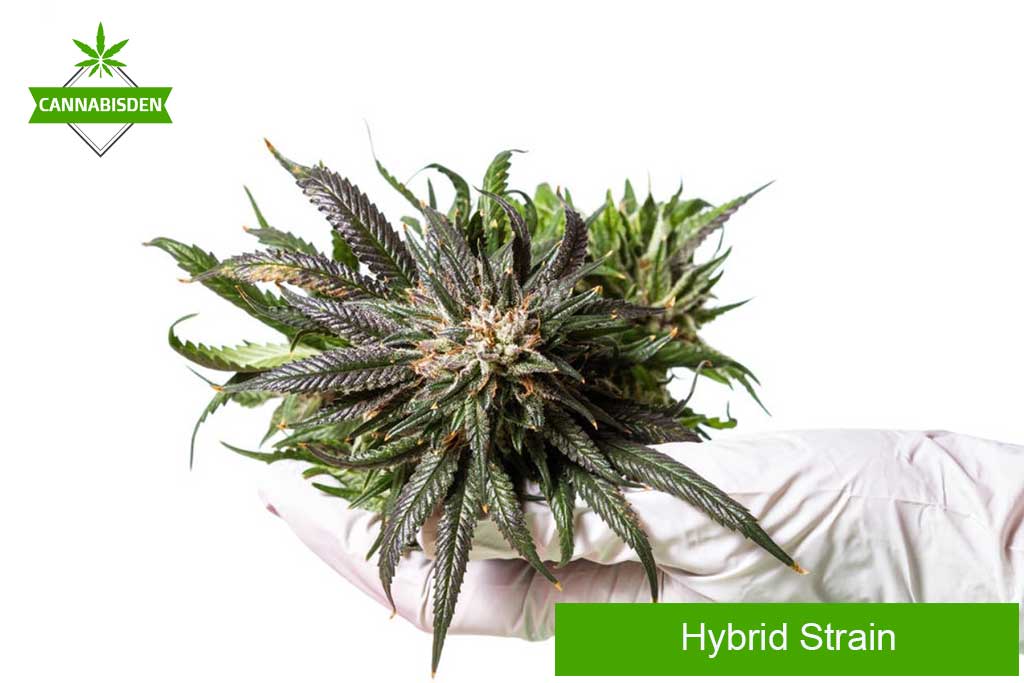 Hybrid strains, as the name suggests, represent the fascinating marriage between two primary cannabis flower species, sativa and indica. In this botanical fusion, cannabinoids and terpenes from both parent plants intermingle to create a cannabis experience like no other. These hybrids come in various forms, ranging from sativa-dominant strains to those that lean more towards indica. They offer consumers a versatile array of options, catering to individual preferences and specific needs. Whether you're pondering the sativa or indica divide or simply seeking to expand your horizons with new many strains, hybrid varieties should be on your list of strains to try.
Popular Strains: Indica and Sativa
Before we dive deeper into hybrid strains, let's briefly review the key attributes of sativa vs indica strains:
| Strain Type | Key Characteristics | Common Use |
| --- | --- | --- |
| Sativa | Known for its energizing and uplifting effects, sativa strains are often associated with increased creativity and focus. | A popular choice for daytime use. |
| Indica | Indica strains are renowned for their relaxing and soothing properties. | Often preferred for nighttime relaxation. |
Characteristics of Cannabis Hybrid Strains
These can include variations in THC or CBD content, terpene profiles, and overall effects. Some popular hybrid strains of marijuana include
White Widow
,
OG Kush
,
Wedding Cake
, and
Jack Herer
.
Hybrid Strains in Commercial Cannabis
Depending on the specific hybrid strain you choose, you'll find a rich tapestry of unique effects of cannabis that cater to an extensive spectrum of customer preferences. Whether your clients are seeking profound relaxation, a surge of energy, or targeted relief from various symptoms, there's bound to be a hybrid strain that perfectly aligns with their unique needs and preferences. Whether you're a seasoned cannabis connoisseur or new to the cannabis journey, exploring hybrid strains can reveal a wide range of psychoactive effects, aromas, and flavors. Some may wonder whether pure sativa or indica strains might work best for their desired outcomes, but hybrid strains are often prized for their ability to provide a balance of effects that's well-suited for both medicinal and recreational cannabis use. From classics strains like the "Leafly Strain of the Year" to strains preferred by experienced cannabis users, hybrids bring a unique blend of effects that can't be found in pure strains. These strains are celebrated for their ability to offer different effects on the brain and body, making them a valuable asset for cannabis farmers and users alike. As you embark on your cannabis journey, keep in mind that the effects of marijuana can vary widely, with hybrids providing unique and sometimes unexpected results.
The Intriguing World of Cannabinoids and Terpenes Strain Effects
The presence of diverse terpenes contributes to the entourage effect, enhancing the overall experience and providing strains with their distinctive aromas and flavours. Hybrid strains shine not only in the recreational sphere but also in the realm of medical marijuana. With higher levels of CBD, they offer therapeutic potential, providing relief for various medical conditions and symptoms. Whether it's pain management, anxiety relief, or mood enhancement, hybrid strains can be a valuable asset in your cannabis toolbox.
Frequently Asked Questions
What is the THC content in hybrid strains?
THC levels can vary, but hybrids may offer a balanced THC content.
Do hybrid strains contain CBD?
Some hybrids have cannabidiol, but the amount can vary.
How do hybrid strains compare to sativa and indica?
Hybrids blend characteristics from both parent strains, delivering an exceptional and distinctive experience.
What are the effects of hybrid strains?
Effects can vary widely, offering a range of experiences from relaxation to energization.
Can hybrid strains be used for medical purposes?
Yes, certain hybrids are sought after for medicinal use of marijuana.
Conclusion
Hybrid weed offers cannabis enthusiasts a versatile and exciting array of options. Combined with indica strains and sativa genetics, hybrid strains provide a balanced and tailored experience that caters to a wide range of preferences and needs. From the relaxing effects of indica to the energizing properties of sativa, hybrid strains strike a harmonious balance, offering users the best of both worlds. If you're ready to discover the wonders of hybrid cannabis, don't hesitate to explore the wide selection offered by reputable sources like Cannabis Den Online Dispensary. With our commitment to quality and transparency, they can be a trusted partner in your quest for the perfect hybrid cannabis strain. So, go ahead and experiment with different varieties, embrace the balance and versatility of hybrids, and elevate your cannabis experience to new heights.