AAAA Weed
The term "AAAA Weed" refers to a grading system used to distinguish top-tier cannabis strains known for their exceptional quality. From appearance and aroma to potency and flavour, AAAA showcases superior characteristics that set it apart from ordinary strains.
This extraordinary category of premium cannabis strains has been gaining immense popularity among cannabis enthusiasts worldwide. The growing appreciation for craft cultivation and genetic excellence has increased AAAA Weed's prominence.
As cultivators invest time, expertise, and innovation into creating these exquisite strains, consumers are presented with various tantalizing options.
What Sets AAAA Cannabis Apart?
AAAA strains stand out from other cannabis types due to their exceptional characteristics and strict grading system. This grading system evaluates their overall quality, considering appearance, smell, potency, and taste. As a result, AAAA cannabis is known for its superior quality compared to lower-graded strains.
The characteristics that define AAAA Weed include its vibrant appearance with lots of resinous trichomes, giving it a distinct look. It also has a delightful smell and taste, thanks to its complex mix of aromatic compounds called terpenes.
AAAA Weed is more potent and contains various beneficial compounds, making it more powerful and potentially more therapeutic than other strains. All these outstanding features, combined with the meticulous grading process, justify why AAAA Weed is sold at a higher price in the market.…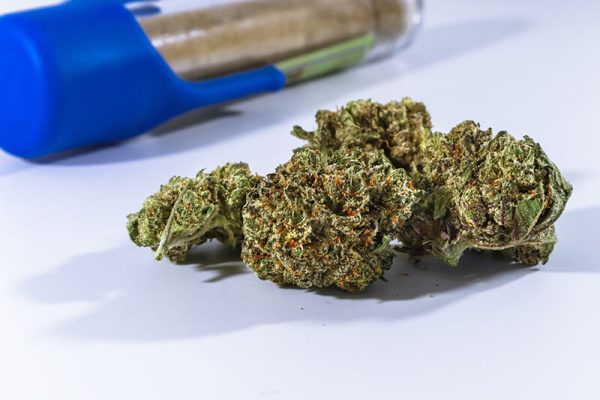 Some Popular AAAA Strains To Check Out
For cannabis enthusiasts seeking the finest and most extraordinary strains, AAAA-grade cannabis varieties have become a symbol of excellence. These top-tier strains, with their exceptional characteristics and potency, have garnered immense popularity among consumers. Let's explore some of the most popular AAAA strains that have captivated the hearts of cannabis connoisseurs worldwide.
Incredible Hulk is an impressively potent AAAA strain with a devoted following. This Sativa-dominant hybrid is well-known for its high THC content, which can reach astronomical levels, providing an energizing and euphoric experience.
Its buds are vibrant and densely coated in trichomes, giving them a striking appearance. Users often praise its strong citrus and pine aroma and sweet and earthy flavour. Incredible Hulk is a go-to choice for those seeking a boost in creativity, mood, and focus while enjoying a relaxing physical sensation.
Bubba Kush is a classic AAAA indica strain with a legendary reputation for its calming and tranquil effects. The strain's dense, small buds are covered in resinous trichomes and have a deep green colour.
Bubba Kush boasts a rich and earthy aroma, complemented by hints of coffee and chocolate. Its flavor profile leans towards sweetness with a subtle spiciness. Treasured for its potent body high, Bubba Kush effectively alleviates tension, stress, and insomnia. This strain is an excellent choice for unwinding during relaxing evenings or after a long day.
Rockstar Master Kush is a heavy-hitting Indica-dominant AAAA strain with an impressive lineage. It inherits the best traits from two iconic strains: Rockstar and Master Kush. The result is a strain with dense, resinous buds and a delightful mix of flavours, ranging from earthy and woody to sweet and spicy.
Rockstar Master Kush is renowned for its deeply relaxing effects – a popular choice among users seeking relief from chronic pain, anxiety, and insomnia. The strain's combination of euphoria and physical sedation has made it a go-to option for both recreational and medicinal users.
Scotty 2 Hotty is an  AAAA strain that boasts potent and long-lasting effects. As a sativa-dominant hybrid, it strikes a perfect balance between mental clarity and physical relaxation. Its dense buds are coated in a generous layer of trichomes, giving them a frosty appearance.
Users enjoy its vibrant, sweet, and fruity aroma, along with the smooth and enjoyable smoke it provides. This strain is an excellent option for daytime use, delivering an uplifting and energetic experience without inducing anxiety or overstimulation.
Gorilla Glue #4, often simply called GG#4, is a famous AAAA strain that has won numerous awards for its exceptional quality. This hybrid strain is cherished for its potent effects, which start with a cerebral euphoria before settling into a deeply relaxing body high. Gorilla Glue #4 is a favourite among recreational and medicinal users, relieving various conditions such as chronic pain, depression, and insomnia.
Bubblegum is a classic AAAA strain with a distinct aroma and taste reminiscent of its namesake. This balanced hybrid offers an enjoyable and well-rounded experience, blending mental euphoria with soothing body relaxation. The flavour follows suit with a delicious sweetness, making it a delightful choice for users seeking a tasty and uplifting cannabis experience.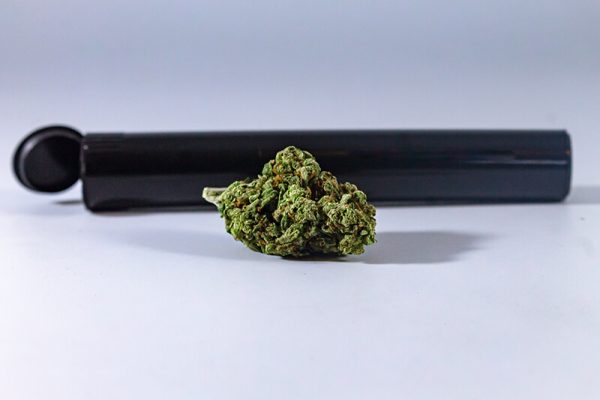 How to Choose AAAA for Delivery
When selecting AAAA-grade weed for delivery, whether from dispensaries, licensed retailers, or online platforms, it's essential to ensure you receive top-quality products. Here are some tips to help you make the right choice:
Research Reputable Establishments: Look for well-established dispensaries or licensed retailers with positive reviews and a track record of providing high-quality cannabis products. Online platforms like Google, Yelp, or Weedmaps can be valuable resources for finding reputable establishments.
Check for Product Information: Reputable dispensaries should provide detailed information about their AAAA strains, including strain names, THC/CBD levels, and terpene profiles. This information will help you make an informed decision based on your preferences and needs.
Ask for Lab Testing Certificates: High-quality dispensaries often provide lab testing certificates for their products, ensuring transparency and verifying the potency and purity of their weed.
Seek Knowledgeable Staff: Interact with knowledgeable and friendly staff who can guide you through their selection of AAAA strains. They should be able to answer any questions you have and recommend strains based on your desired effects and experiences.
Check Reviews and Ratings: Online platforms may have user reviews and ratings for AAAA strains and delivery services. Reading these reviews can offer valuable insights into the product's quality and the reliability of the delivery service.
Explore Premium AAAA Quad Strains
At Cannabis Den, we take pride in offering a premium selection of AAAA weed strains, meticulously curated to meet the exacting standards of cannabis connoisseurs. Our dedication to providing top-quality weed sets us apart in the online cannabis landscape, particularly for customers in Canada.
When you explore our collection, you'll find a diverse array of strains, each with its own unique characteristics and effects. Whether you're seeking an indica dominant experience known for its relaxing properties, the invigorating qualities of a Haze AAAA strain, or something entirely different, we have you covered. Our commitment to quality means you can trust that each strain will deliver a potent, aromatic experience.
As a Canadian online dispensary, we're your reliable source for AAAA craft cannabis. We understand that discerning customers value variety, which is why we offer a wide selection of strains, some of which you won't find elsewhere. Whether you're looking for the rarest AAAAA grade strains or simply want to explore different strains from our extensive inventory, we have something to suit every taste and preference.
Shopping with us is easy and discreet, as we specialize in mail-order marijuana. Rest assured that your purchase from Cannabis Den, located on the West Coast Cannabis, will be handled with the utmost professionalism and delivered right to your door. Our online cannabis dispensary is dedicated to providing you with top shelf products that exceed your expectations.
Whether you prefer the fruity notes of Pink Cookies, the classic Northern Lights, or the cerebral stimulation of Craft Flower, our selection ensures you'll find your ideal strains.
At Cannabis Den, we believe that the level of quality weed should never vary depending on the strain. We're proud to offer consistent excellence across our entire range. Our strains aren't just potent; they're also highly aromatic, delivering a strong and you'll get a strong aroma that enhances your cannabis experience.
From the couch-locked sensation of an indica-dominant strain to the uplifting effects of a sativa-dominant skunk strain, we have it all. Plus, our terpene-rich offerings ensure a full-sensory experience with every inhale.
Why Buy AAAA Weed Online?
Quad grade quality that sets us apart from the rest.
Wide variety of AAAA strains to choose from.
Indica-dominant, sativa-dominant, and hybrid options are strain available.
Potent and pungent – our AAAA strains deliver an unforgettable experience.
Shop Cannabis Online with Confidence
Here's why:
| Key Features | Benefits |
| --- | --- |
| Craft Cannabis | Experience the finest hand-crafted strains. |
| Wide Strain Variety | Choose from a selection of AAAA strains to suit your preferences. |
| Quality Assurance | Our AAAA grade ensures the highest standards of excellence. |
| Convenient Online Weed Dispensary | Shop securely from the comfort of your home. |
Experience the Best AAAA Weed Online
Choose 4 different strains from any AAAA in Canada offers you the opportunity to discover AAAA strains like:
Kush AAAA – Known for its pungent aroma and relaxing effects.
OG AAAA – An indica-dominant classic for deep relaxation.
Buy Super Silver Haze – A sativa dominant strain known for its cerebral effects.
Death Bubba – Ideal for those seeking a sense of relaxation.
Choose Your Grade Strains and Save
Looking to buy highest quality AAAA weed online in Canada? Our unique purchasing experience allows you to select four different strains and enjoy premium grade strains at competitive prices.
Conclusion
In the enthralling realm of cannabis, AAAA weed shines as the epitome of excellence. These premium strains, distinguished by rigorous grading and exceptional characteristics, have garnered a devoted following among enthusiasts seeking the finest cannabis experience.
Choosing AAAA weed for delivery requires careful consideration. Whether from reputable dispensaries, licensed retailers, or online platforms, prioritizing quality, transparency, and knowledgeable assistance ensures a gratifying cannabis journey.
Explore the enchanting world of AAAA weed at Cannabis Den, where a diverse selection of top-tier products awaits to elevate your cannabis experience. Remember to consume cannabis responsibly, respect local regulations, and revel in the wonders of AAAA weed with a sense of adventure and reverence for its potent potential.
Discover Cannabis Den's collection of AAAA weed and elevate your cannabis experience today!
Back to top: AAAA Weed
Read more
---
Didn't Find What you're Looking for?